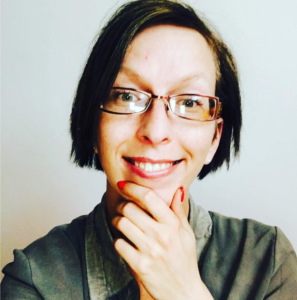 UK based singer-songwriter Justine Carpenter started to sing at the young age of 6 and the first song she remembers singing was Whitney Houston's "I Wanna Dance With Somebody".  She would go on to be involved in choir and theatre while in primary school.
Justine, a light lyric soprano, only sang for her friends but in 2016 decided she wanted to take her singing to the next level. This decision would lead her to write, record, and release her debut single, "I Look At The Sky", followed by a second single, "Not Your Property".
In 2017, she recorded a cover of Alisan Porter's "Stay" and a third single, "Strength To Carry On".  Her singles have experienced success on independent music charts and continue to garner airplay on AVRadio, USA Radio Live, ITNS Radio, among others.
In February of this year, Justine had her first public performance, singing a vocal/piano cover of Queen's "Love of My Life" as a tribute to her idol, Freddie Mercury.
Justine is currently working on some collaboration projects and her debut EP.
I interviewed Justine via telephone earlier this year about her musical journey, music training, first public performance, artist influences, Freddie Mercury, upcoming projects and collaborations, and much more.
Listen to the full interview here:
You can purchase "Strength To Carry On" on all major platforms and HERE on iTunes.
Follow Justine on social media:
Instagram: @justinecarpentermusic
Twitter: @JustineMusicUK
YouTube channel: Justine Carpenter
Justine Carpenter – I Look At The Sky